Legal Scandal in Germany – Whistleblower Imprisoned in Forensics Since Seven Years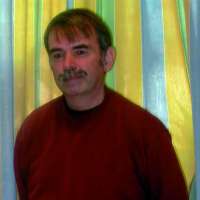 Gustl Mollath
Since nearly seven years the Nuremberger citizen Gustl Mollath is imprisoned in forensic hospital in Bayreuth. Mr. Mollath made the mistake to bring up a huge black money scandal of a leading bank of Nuremberg. His wife, employer of the bank, had transported big amounts of illegal money to Switzerland. Although she didn´t want to stop it, they finally got divorced.
Obviously for taking the power out of Mollaths complaint, his wife pressed charges against him because of a supposed physical injury. Mollath was sentenced to a money fine which he refused to pay, because he sticks to the statement that he didn't do this. Thanks to a psychiatric assessment, he was adjudged as a homicidal person after that and was put to silence by compulsory admission. Not only the supposed acts against his wife had been taken as reasoning, but also a »paranoid brain system« regarding the black money deals which reported Gustl Mollath.
The defendant Gustl Mollath was »also dangerous for community«, a psychiatric consultant decided. Now the existence of an intern revision's report of the concerning bank came out.
It says that all verifiable accusations from Mollath's report were appropriate. The main reason Mollath has been imprisoned since now: his »paranoid brain system« depends on real facts!
Is he now going to be released from forensics? - Of course not! The Bavarian justice minister Beate Merk (CSU) still claims that Mollath is in forensics with good reasons. In a really weird seeming interview with Report Mainz she repeats a lot of assertions that already have been disproved long ago.
YouTube: Interview with Beate Merk (available only in German language)
Everyone who still doubts Mollath to be just as sane as the majority of all other people should take the time to let Gustl Mollath tell his story himself. A supporter put it on the internet with six videos: These are available on YouTube as a playlist.
YouTube: Gustl Mollath (Playlist, 6 videos, available only in German language)
Help!
Du weißt was? Dann schreib' was.
Pageballs ist eine neue Ratgeber und Spenden Community. Verdiene Geld über die Werbeeinnahmen der Seite oder spende deine Einnahmen wohltätigen Organisationen. Moderne Heimarbeit 2.0 und Online Marketing. Jeder kann mitmachen! zur Anmeldung